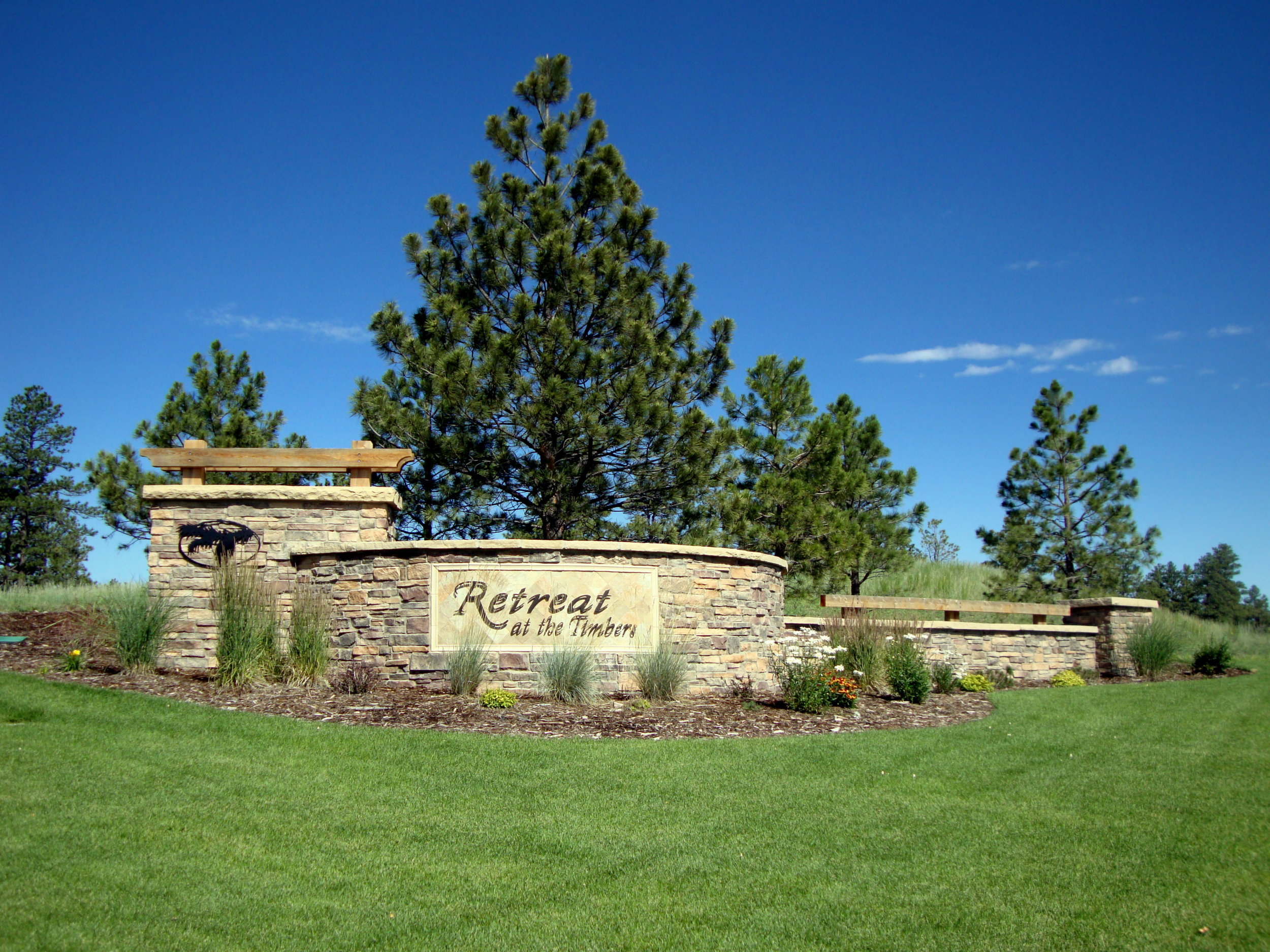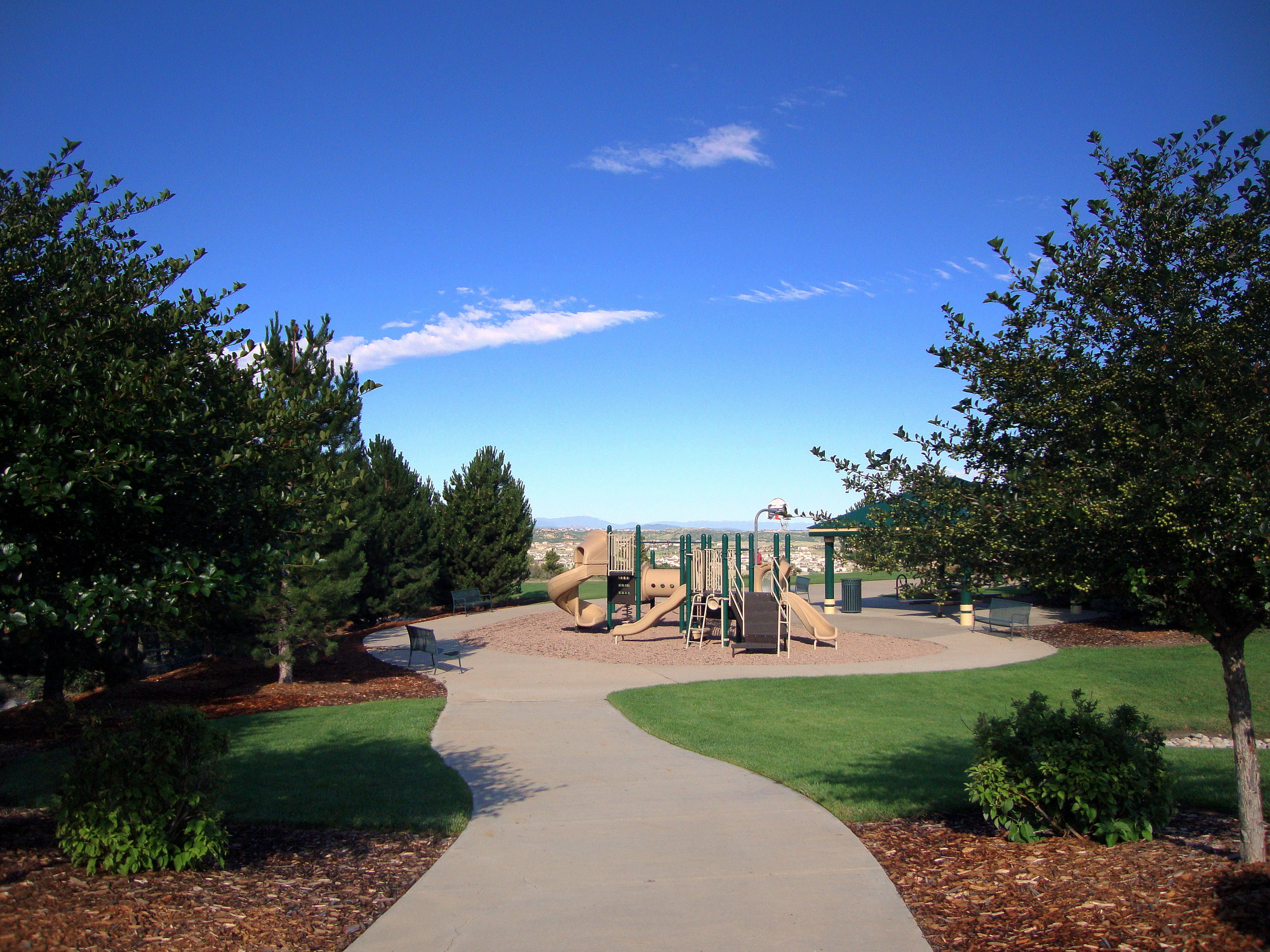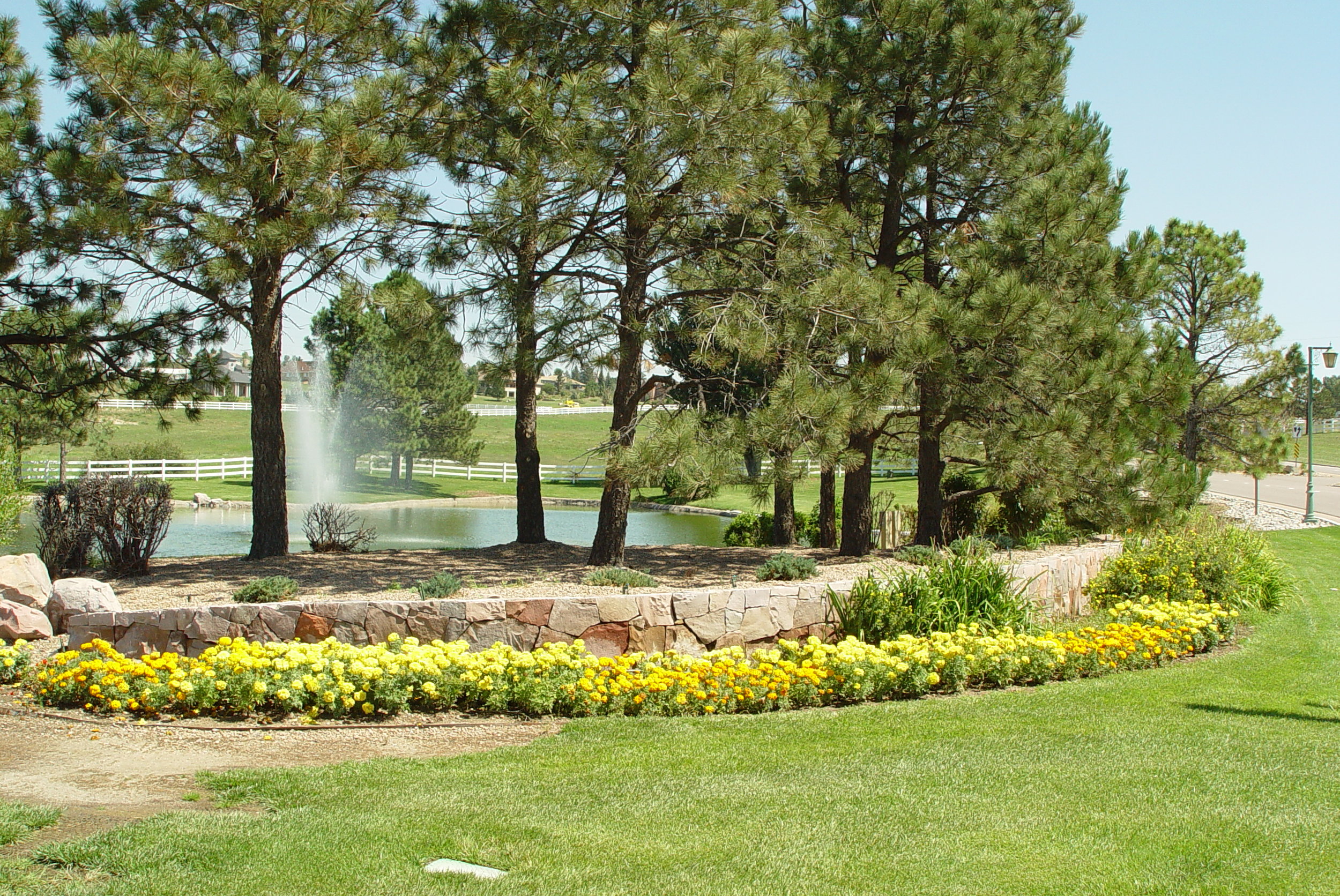 TIMBERS AT THE PINERY
Custom-Designed, Residential Neighborhood
Plan West began working on the Timbers in 1992 with a major rezoning and detailed master plan for the new residential neighborhood in Douglas County. The first filing and infrastructure was completed for lot sales in 1997. Plan West has worked with land forms and neighborhood development at the Timbers for nearly 30 years. We continue to work closely with the civil engineer, owners, and County staff to provide detailed lotting design. The program remains constant—to maximize the views, preserve the trees, and create a comfortable place to live. In addition to the lotting, Plan West has provided detailed design of a consistent monumentation system, detailed grading design, and detailing to help drainage and detention facilities become part of the undulating landforms. More than 80 percent of the home sites back onto the permanent open space and trails network.
The Timbers is a custom home oasis carefully nestled in a unique native pine and oak forest. Plan West created the first comprehensive tree preservation plan in the Front Range to sustain this natural amenity. The site planning preserves more than 30 percent of the site in open space and protects pristine stands of 100- to 200-year-old Ponderosa Pines and Gamble Oak. Trees outside the open space are protected through the enforcement of limited building envelopes, controlled construction practices, and a professional architectural review committee. The Timbers continues to be one of the most successful custom home communities in the Front Range.
The Timbers was the site of the 1997 HBA Parade of Homes.
SERVICES
• Services since 1991
• Land use planning and master plan
• Detailed lotting and site design
• PUD zoning documents and design standards
• Entitlement management with Douglas County
• Managed extensive community outreach and input
• Site detailing of walls, grading, trails, parks, water quality facilities, signage, and overall design to create and
maintain the rural identity
• Tree preservation plans
• Coordinated signage for the consistent image and character
• Ongoing detailed lotting and site design
CUSTOM-DESIGNED RESIDENTIAL NEIGHBORHOOD
Great Golf Residential, Toronto, Canada
Ashton Woods Residential, Phoenix, AZ
Timbers Development Group, Centennial, CO
• 960 acres
• 771 lots ranging from 1/3 to 1.5 acres
• 318+/- acres of open space, parks with extensive network of trails