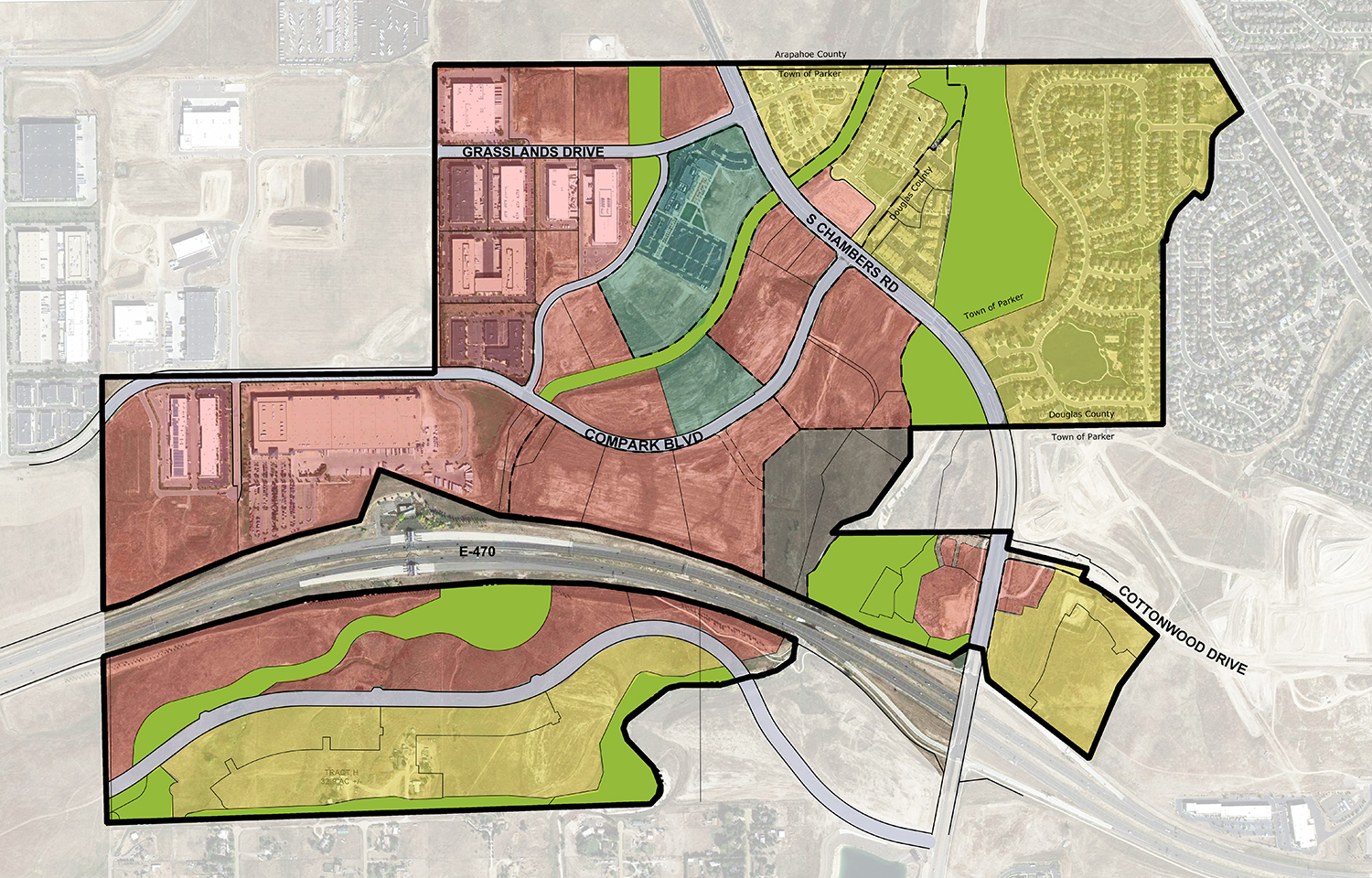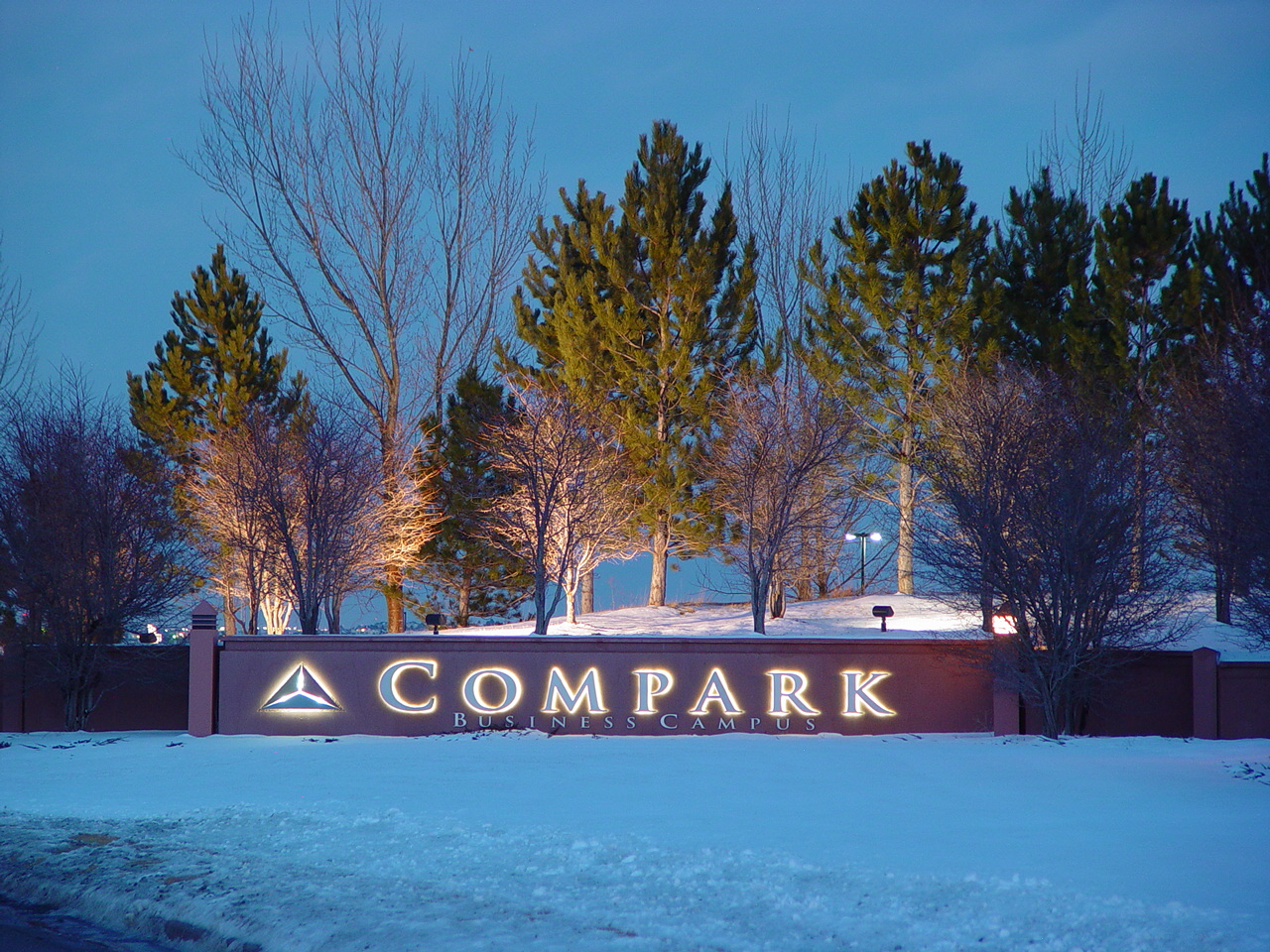 COMPARK BUSINESS CAMPUS
Mixed-Use Planned Development
Plan West started the land use planning and design process for Compark in 1993. We continue to work with the original owners with ongoing planning and design services. The 600-acre site in Douglas County and the Town of Parker continues to grow into a destination, mixed-use business campus. Flexible zoning in Douglas County and the Town of Parker have been the backbone for the long-term success of the mixed-use devilment. The combination of office, showroom, distribution, and research facilities are combined with single and multifamily residential neighborhoods to create a great place to live and do business. Home of The Rocky Vista University, a private medical college of osteopathic medicine, Compark has become a cornerstone for the Town of Parker and the E-470 corridor.
SERVICES
• Land use planning
• Site design
• Entitlements in Douglas County and the Town of Parker
• Annexation
• Zoning from A-1 to PUD in Douglas County and the Town of Parker
• Development standards
• Themed monumentation for gateway recognition
• Landscape design, streetscape and Happy Canyon Creek open space
• Ongoing design review
MIXED-USE PLAN DEVELOPMENT
• 640 acres
• 6.6 M square feet of office/commercial zoning, +/- 1.2M square feet in place
• 322 Single Family Homes in Three Neighborhoods
• 179 condominiums – Mixed flats and townhomes
• +/- 80 acres if dedicated open space, happy Canyon Creek and Green Acres Tributary
• 3+ miles of trails with connections to E-470 and Cherry Creek Regional Trails