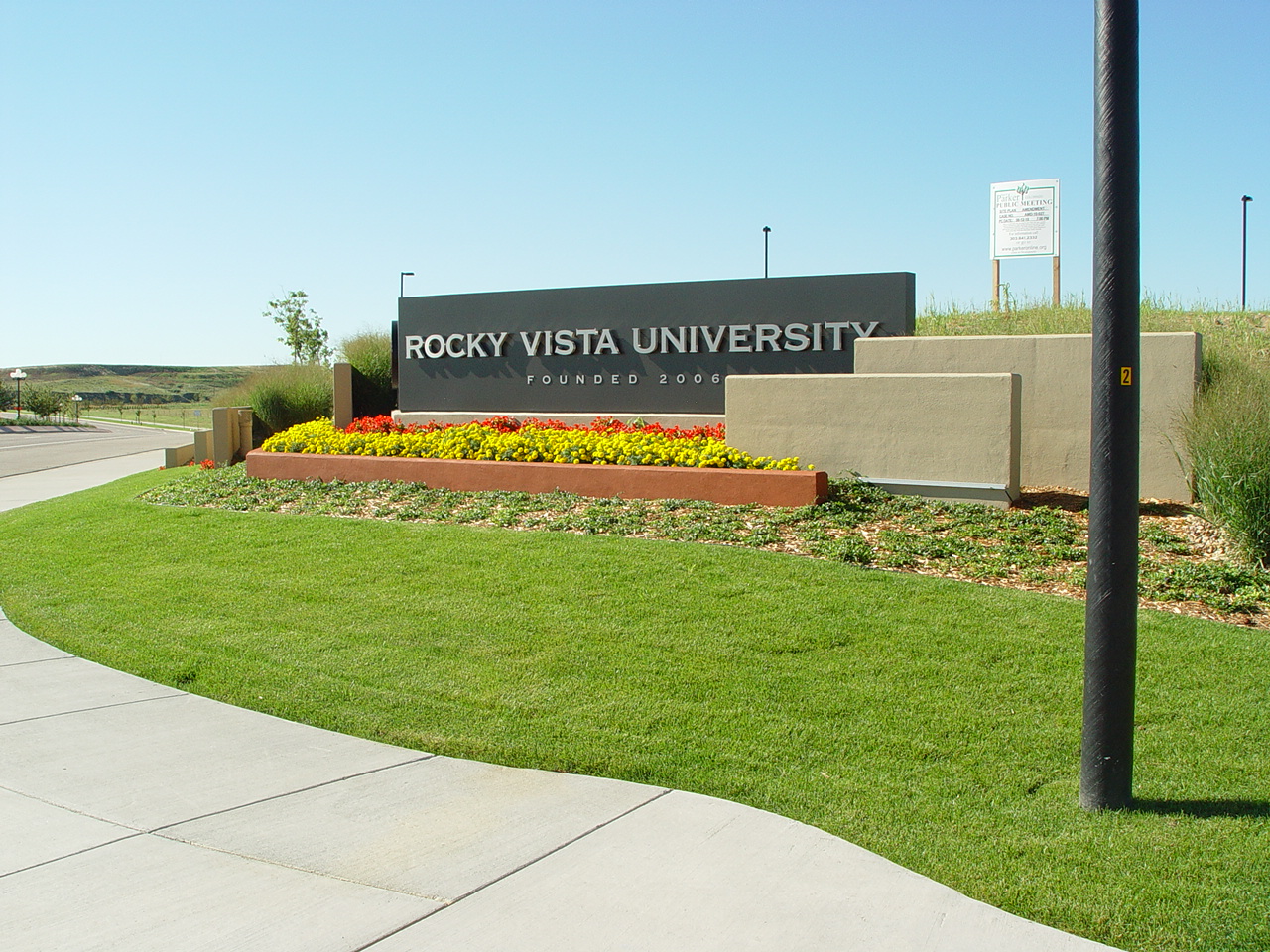 ROCKY VISTA UNIVERSITY
College of Osteopathic Medicine Campus
The site design creates the campus setting for higher education. The setting starts with a diagonal line of trees, shrubs, and ground covers to direct the eye to the front door and create the recognized Chambers Road address. A 26-foot grid of canopy trees and in seat-high raised planters create the center of campus. The planters, trees, and shrubs create the plaza and become outdoor rooms as a seamless extension of the indoor library, classrooms, and study environment.
SERVICE
• Campus master planning
• Entitlements (annexation, zoning, and site plan approval)
• Site design
• Planting and hardscape design
• Construction documents
• Landscape construction observation
• Comprehensive campus signage program
• Entry monumentation
COLLEGE OF OSTEOPATHIC MEDICINE—SCHOOL CAMPUS
• 14-acre medical school and clinic site
• 143,000-square-foot medical school and clinic
• 25,000-square-foot outdoor library / plaza
• 30-acre medical campus master plan
• 500,000-square-foot potential build-out