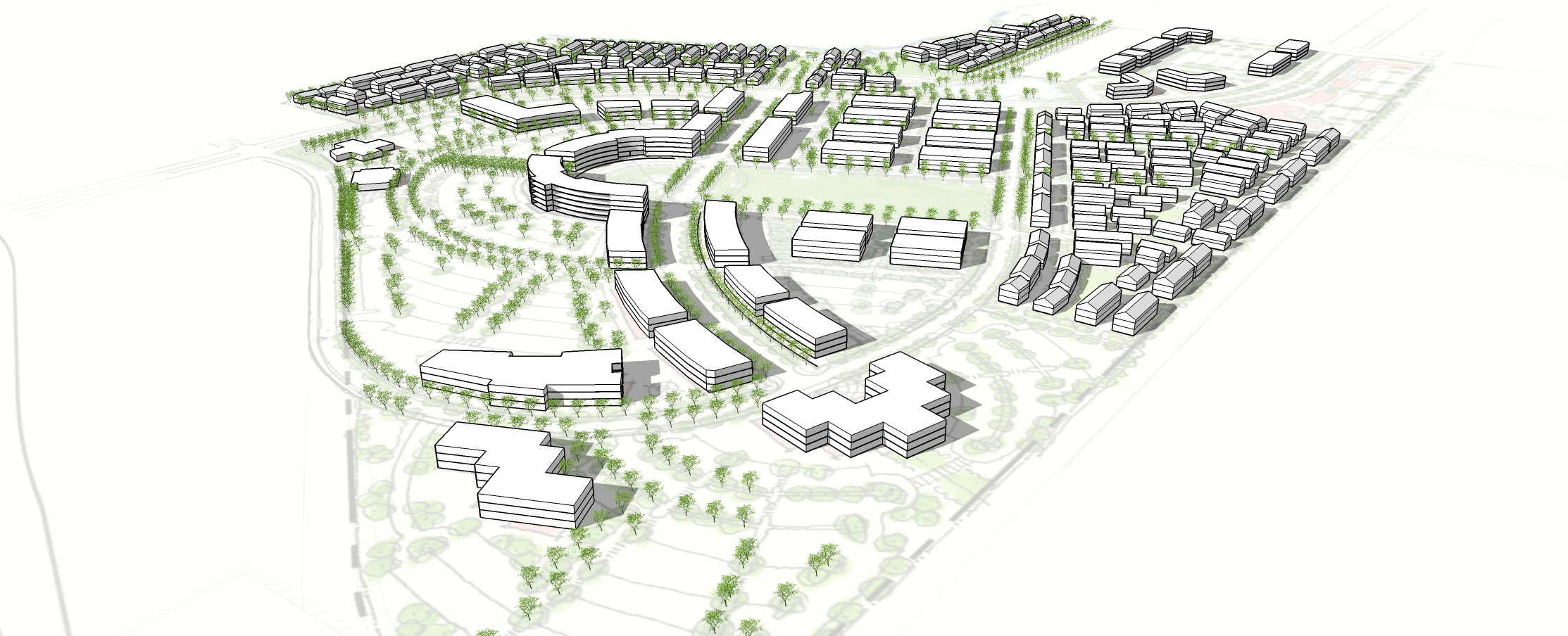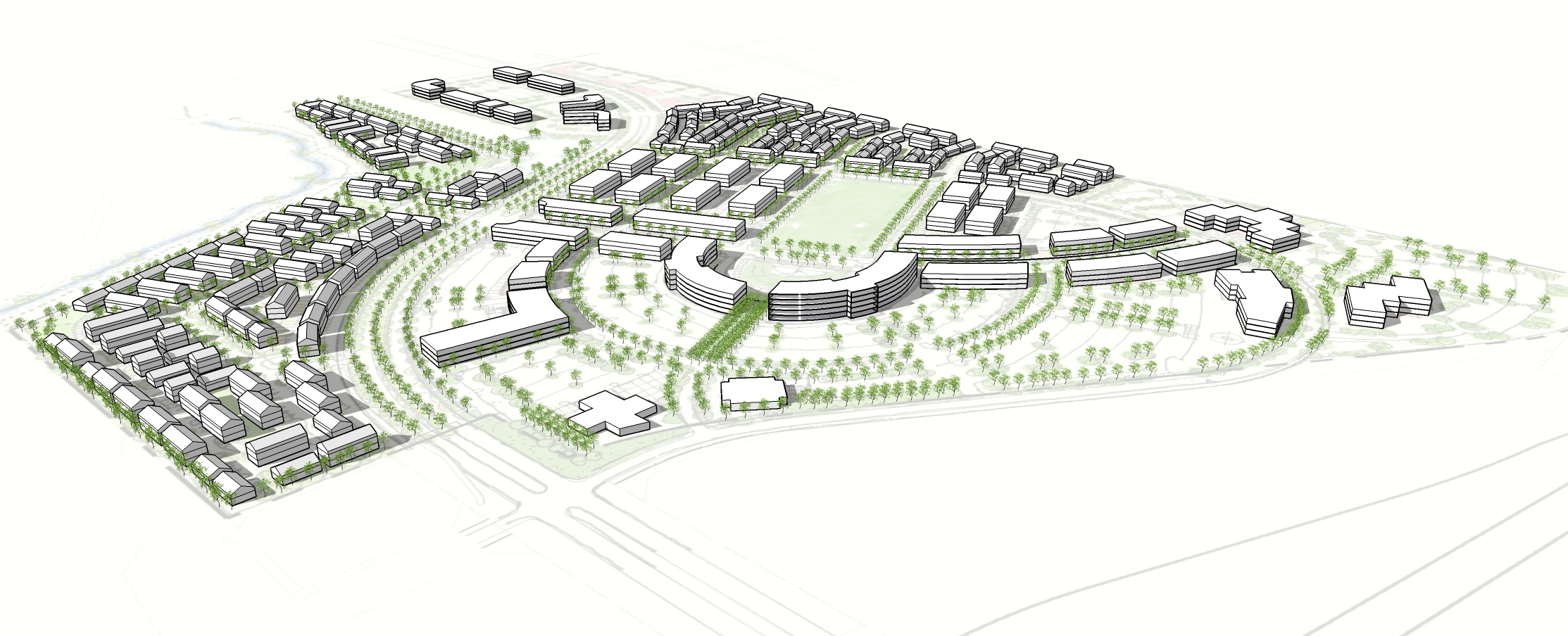 AURORA ONE
Mixed-Use Regional Activity Center
Conceptual Master Land Use Plan
Strategically located at the E-470 interchange with the City of Aurora 6th Avenue Parkway, the Aurora One site offers excellent access, frontage along E-470, and uninterrupted views of the mountains. Zoned Regional Activity Center (RAC) in the City of Aurora. Plan West prepared a conceptual land use master plan.
An urban Main Street is intended to create an active pedestrian environment: Street level plazas, on-street parking, and the pedestrian environment is intended for first-floor storefronts, retail, restaurants, and pedestrian activities. Flexible uses for the upper floors will allow and promote unanticipated users and opportunities. Commercial development takes advantage of the highway exposure to the east and mountain views to the west. The upper floors along Main Street can respond to commercial office and higher density residential development. Destination uses such as hotels and a conference center would have excellent visibility and access. The terminus of main street will provide the opportunity for a signature office user or destination entertainment venue. Mid-density residential uses—including townhomes to mid-rise residential—will support the Main Street retail, expanding employment base and regional growth along the E-470 corridor. The strong geometric forms will define the Aurora One site for preferred destination development
SERVICES
• Coordination with the City of Aurora Public Works regarding the new 6th Avenue Parkway design
• Coordination with City of Aurora Planning Office regarding zoning and land use
• Preparation of the Land Use Master Plan
• Preparation of presentation exhibits used by the City at the 2017 ICSC conference in Las Vegas
MIXED-USE REGIONAL ACTIVITY CENTER MASTER PLAN
• 154 acres—the opportunity for:
• 1.75 to 2.5 M SF of Office/Commercial
• 2,000 to 2,500 Residential Units
• Central Park
• Sand Creek Open Space Frontage and Regional Trail